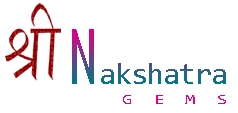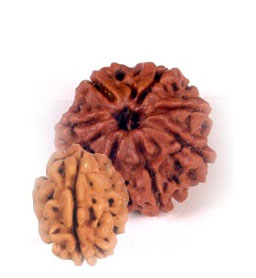 HOLY & RARE
RUDRAKSH
(FOR PEACE, HEALTH & WEALTH)
Rudraksh fruit is considered to be a form of lord Shiva. Rudraksh trees are found in Nepal, Indonesia, Jakarta, Jawa and Himalaya in India. Rudraksh trees are very huge. Rudraksh fruits are found in four colours. i.e. white, red, yellow, black. After peeling off outer skin of the fruit you can see the natural colour of Rudraksh. There are straight vertical lines on each Rudraksh. This vertical line determines the mukh of Rudraksh. Normally these lines are from 1 to 20 (one mukhi to twenty mukhi). Rudraksh is very light in weight, still, sinks in water. Normally this test is used to identify original and duplicate Rudraksh. However some raw fruits do not sink, only ripe Rudraksh sink in water. The best way to check Rudraksh is to cut it and see. But once it is cut, it is of no use. Therefore it is better to buy it from reliable place. Rudraksh can be worn around the neck or placed in pooja house. Rudraksh brings peace and wealth in your house.
There are various advantages according to their mukh.
ONE MUKHI :
Very powerful & rare, king of all mukhis, enjoys power, control over all indrias, also helpful for doctors to diagnosis.
TWO MUKHI :
To overcome all difficulties, increases loyalty, unity, gives wealth.
THREE MUKHI
: Removes all types of sins, removes inferiority complex, Depression, and keeps good health, protection from fire.

FOUR MUKHI :
Power of creativity, very effective for students, scholars, artists. Increases memory power.
FIVE MUKHI :
Makes free from all sins, improves health & peace. Control over blood pressure & cardiac problems.
SIX MUKHI :
Increases wisdom, intelligence, and steady mind, putra labh for ladies.
SEVEN MUKHI :
This represents goddess of Mahalaxmi, Plenty of money. It should be kept in a cash box.
EIGHT MUKHI :
Blessings from Bramha, Vishnu, Mahesh. Removes all obstacles & brings success. Increase in business.
NINE MUKHI :
Removes sorrow from life, gives strength, energy & power.
TEN MUKHI :
Releases all tension & gives peace. Happy & comfortable life even to the next generations.
ELEVEN MUKHI :
No scarcity of happiness & comforts, right judgments, powerful vocabulary, great success. Protects from accidental death. Helps in meditation, fast results. Gives health & wealth.
TWELVE MULHI :
Wearer becomes ruler, very effective for administrators, politicians, businessman, executive, also removes mental illness.
THIRTEEN MUKHI:
God of kamdev. Fulfills all desires. Success in all type of work.

FORTEEN MUKHI :
Removes all fear, diseases, improves eye power, God of health, your third eye starts functioning, your judgments will hardly fail, fulfills all desires. Great success in business or higher position jobs
Some astrologist relate planets with Rudraksh mukh-
Ravi

(sun)

- one mukhi

Moon

(chandra))

- two mukhi

Mars

(mangal)

- three mukhi

Mercury

(budh)

- four mukhi

Jupiter

(guru)

- five mukhi

Venus

(shukra)

- six mukhi

Satern

(shani)

- seven mukhi

Rahu

- eight mukhi

Ketu

- nine mukhi